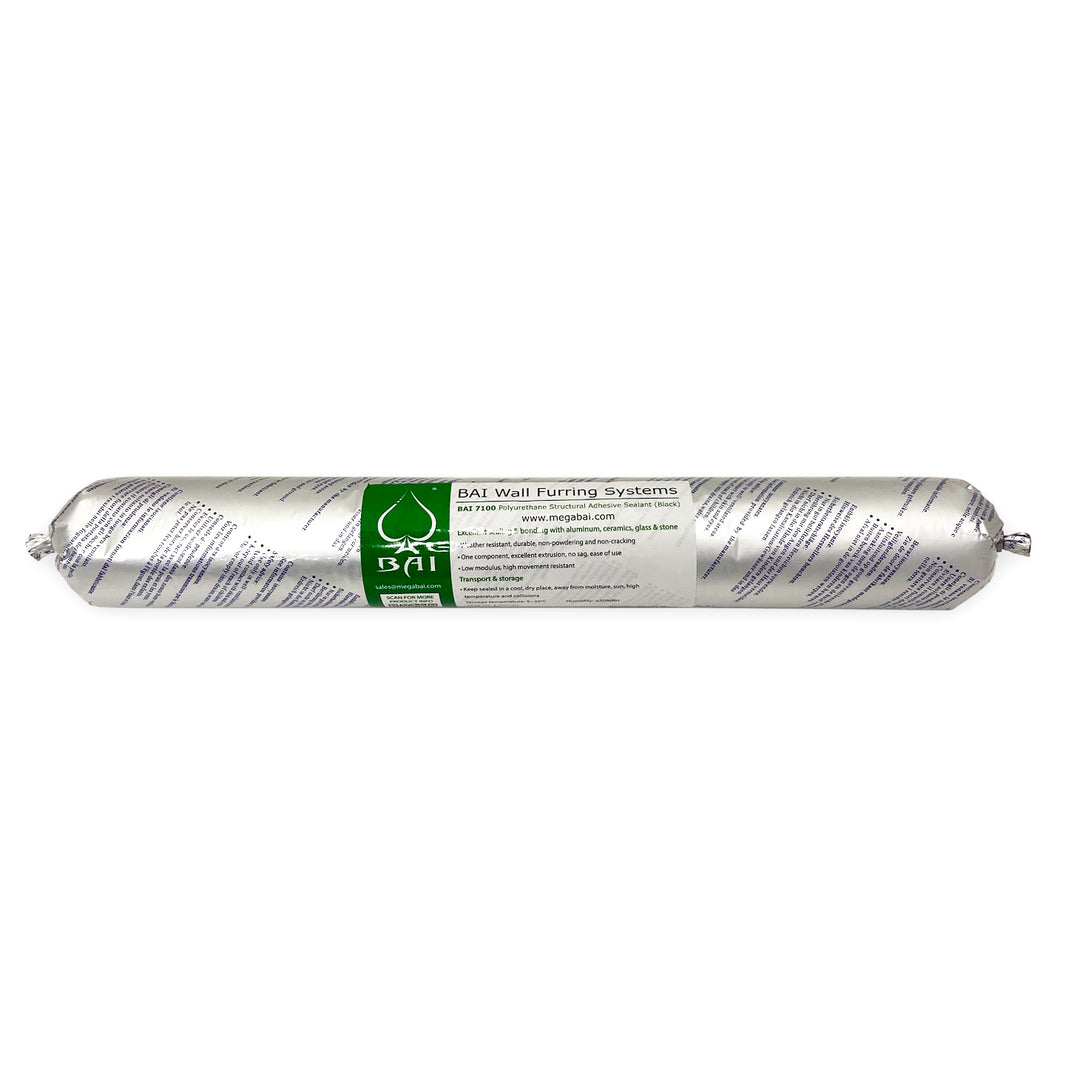 BAI 7100 Polyurethane Structural Adhesive Sealant (Black)
---
In stock, ready to ship

Inventory on the way
Polyurethane Structural Adhesive Sealant (Black)
Excellent sealing and bonding with aluminum, ceramics, glass, and stone.
Features:
Weather resistant, durable, non-powdering and non-cracking

One component, excellent extrusion, no sag, ease of use

Low modulus, high movement resistant
Storage:
Keep sealed in a cool, dry place, away from moisture, sun, high temperature and collisions

Storage temperature: 5~25°C

Humidity: ≤50%RH

Shelf life: 9 months

UPC# 813509020208
SKU# SSA-7100-BK
Areas of application:
Suitable for sealing joint of concrete external walls. Suitable for sealing joint of artificial panel. Suitable for adhesion between aluminous gusset plate and cement external wall. 
Direction for use:
Remove dust, oil and water from the surface of substrates.
Tack free time and curing speed of sealant influenced by environment temperature and humidity. Construction environment temperature 5~35℃, humidity 50~70%RH.
Part of the available nodes modification can use scraper or rigid foam, detailing modification can use available soap and water level.
Cautions:
Keep away from children.
Avoid contacting with skin and eye. For skin contacted, remove the sealant by cloth, wash skin thoroughly with soap and water. For eye contacted, hold eyelids apart and flush thoroughly with water, contact your physician.
Optional Accessories: