How New Bathroom Vanities Can Revitalize Your Bathroom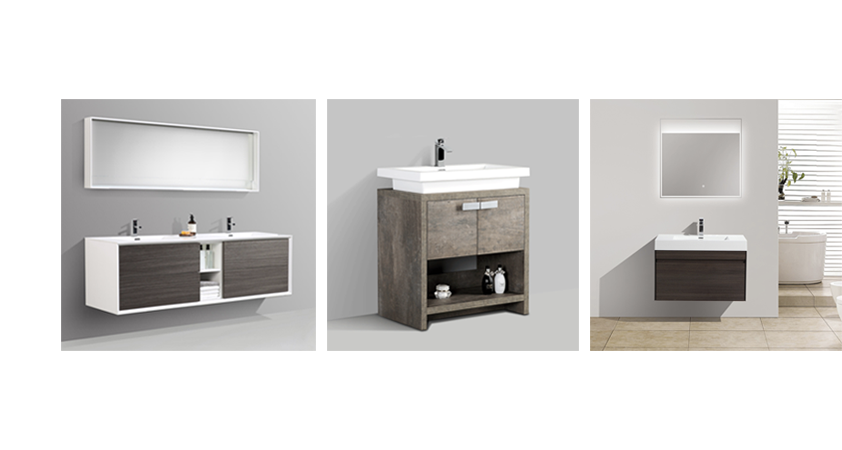 A beautiful and serene bathroom is an extension of you. You want it to exude your taste and personality and offer a personal sanctuary where you can relax. If you are looking to revitalize and update your bathroom, you might want to consider starting with a new vanity sink. Modern bathroom vanities can instantly update an older bathroom and add value and livability to your home.
When you consider replacing an existing vanity sink you will want it to be both functional and stylish. A clean modern look is what you should strive for because it will bring your bathroom up to date and add in an element of serenity and relaxation. You will also want to maximize and make efficient use of the space available. Think about the space you have available with your existing vanity sink. When replacing it, you will want to go with a new vanity that maximizes space and provides great storage.
MegaBAI has put together both efficiency and modern design and offer luxury bathroom vanities that are sleek in architecture and provide ample storage if you are limited on space.
The home bathroom vanities can be purchased separately or you can save money by purchasing a set. There are a variety of bathroom vanity sets available on the MegaBAI website. Explore the different options to find the best fit for you. These vanities will add value and beauty to your home. For example, the vanity set seen here (within the image) features a wall mounted cabinet with a white acrylic double bowl basin and a LED mirror. The LED mirror is a must have when updating your bathroom. LED lighting not only saves you money on electricity, it also offers a stunning, contemporary feel.
If you are ready to revitalize your bathroom, consider starting at the vanity sink. For more information on luxury bathroom vanities at affordable prices, contact us. Let our representatives help guide you through an amazing renovation for your home or bathroom.
---